RMA Event Details
This event is now at capacity.
CRE Lending at the Top of the Market

A panel discussion on the state of Commercial Real Estate market and the fundamentals of CRE lending at this point in the cycle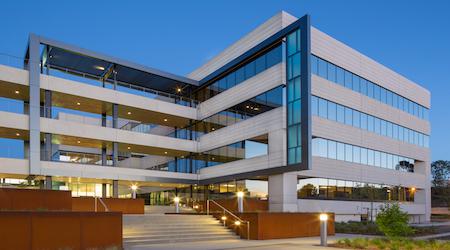 Friday, March 15, 2019
11:30 AM – 1:30 PM luncheon
Embassy Suites Hotel
550 Winter St, Waltham, MA
Moderator:
Robert Reuter, Managing Director, Executive Editor, CEIS Review

Mr. Reuter is Managing Director and Executive Editor with CEIS and has over 35 years of commercial and investment banking experience. He is responsible for editing and analyzing the findings of the field reviewer teams and preparing the overall portfolio reports to the clients.
His background is comprised of senior level positions in loan underwriting, credit, execution, risk management, portfolio monitoring, workouts, agency services, regulatory compliance, internal control processes, policy enhancements and origination. He has developed and managed multi-billion dollar portfolios in leveraged, C&I, project, asset based, structured, and trade finance, including secured/unsecured accommodations to large cap and middle market firms, covering over 25 industries.
Panelists:
George Brockman, CRE Executive Director, Santander Bank

George manages the Commercial Real Estate lending group of 15 relationship managers with a $4.4B portfolio that generates $100MM in annual profit. His team is responsible for loan origination, underwriting and management of commercial real estate loans throughout the Northeast and Miami.
George has been employed in the financial services industry for over three decades. He has spent the majority of his career in Commercial Real Estate lending with Santander and its predecessor banks, Bank Boston and Sovereign Bank. George is also a member of the NAIOP Massachusetts


Chris Daniel, Executive Credit Officer, TD Bank

In his role as Executive Credit Officer, Chris is responsible for all aspects of credit risk oversight of TD's US based specialty real estate business which spans the entire eastern seaboard (Maine to Florida). This portfolio includes relationships with local and national investor/developers as well as large institutional clients. Prior to joining TD in 2010, Chris has held various senior level credit risk roles over his 28 year banking career which has included stints at RBS Citizens, Fleet Bank and Shawmut Bank. He is a graduate of Bryant University and has participated in a number of programs at NYU's Schack Institute of Real Estate.
William J. Pastuszek, Jr, MAI, SRA, AI-GRS and Principal of Sheperd Associates LLC

A Massachusetts Appraiser Hall of Fame inductee, William J. Pastuszek, Jr., MAI, SRA, AI-GRS is the principal of Shepherd Associates. He started his real estate appraisal career in the family real estate firm and moved toward banking in the 1980's, and was the chief appraiser for a savings and loan association. He then worked for a commercial firm during the height of the 1990's real estate crisis before founding Shepherd Associates in 1994. With over 30 years of experience appraising residential, commercial, and government properties, Mr. Pastuszek brings a wealth of knowledge to every project.
Licensed in New England states, Pastuszek's clientele includes financial institutions, attorneys, accountants, governmental entities, corporations and private individuals. He has qualified as an expert witness in many jurisdictions and is an active instruction and education developer, teaching for a number of appraisal and real estate organizations.
Topics will include:
View on various asset classes in Eastern MA/ SNE region markets

Appraisal issues and other due diligence in a changing market

Protective covenants and terms that should be in Loan Agreements

Lessons learned from the last downturn
Date: Friday, March 15, 2019
Time: 11:30 AM – 1:30 PM luncheon
Place: Embassy Suites Hotel, 550 Winter St, Waltham, MA

Registration Fees: $50 for RMA members; $60 for non-Members; $25 for Students
Please note: RMA NE Chapter does not invoice for events.
For more information contact:
Julie Conroy, RMA Administrator
Julie@rmanewengland.org